Interspecies Cannibalism (201703)
---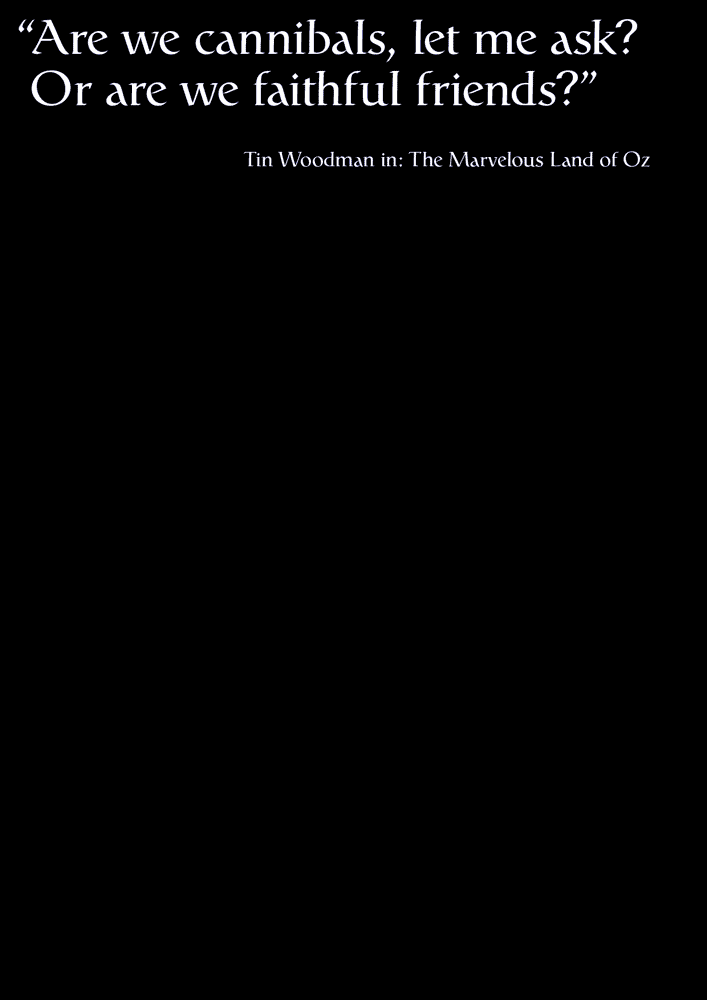 ︎Fig. 1
Lecture Poster Series
Pieter Aertsen,
A Meat Stall with the Holy Family Giving Alms, 1551
The term
cannibalism
is mostly used to describe cases of what we might call
intra-species cannibalism,
eg. anthropophagy. Because of this one can suppose that there is both an intra-species-cannibalism and the feeding of one species on the other, called
inter-species cannibalism
. The constructed "other" is, in some aspects akin. Which aspects are relevant? Is every kind of cannibalism morally reprehensible? The "critique of inter-species cannibalism" is a broad intersectional exploration and examination of the term
cannibalism
and its implications in our multispecies world.
The project started by writing down my thoughts on the concept of cannibalism, which refer to the question of the morality of consensual cannibalism, but also to the question of the problematic of the concept of cannibalism as a moralizing and degrading (Barbarians and the Civilized) colonialist heritage.
In the further course of the project, a lecture (held on the tour of the Academy of Media Arts Cologne, 28 July 2017) emerged, which marked an intermediate stage of the project.
Furthermore, an experiment, an artistic research-performance took place and was recorded: "Artistic self-experiment on forms of cannibalism" (HD, 20 min., 2017)
---
Project details
Supervisors: Prof. Dr. Lilian Haberer, Prof. Ute Hörner
This project was developed as my intermediate diploma at the Academy of Media Arts Cologne, October 10th, 2017.


---
Appearances
Lecture, Annual Exhibition 2017, Overstolzenhaus, Academy of Media Arts Cologne. July 28th 2017.
---
Special thanks to Max Höller, Yue Wang, Sophia Gamboa, Nan Li